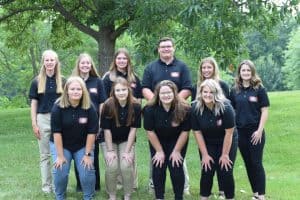 Applications are now available for the 2023-24 Mo Beef Youth Academy. Selected students will gain knowledge around the beef industry, help expand the mission of more beef in schools, and have the opportunity to network with industry leaders. Applications will be accepted now through April 14. A limited number of applicants will be chosen for this coming class. Please reach out to Hilliary at Hilliary@mobeefkids.com with any questions.
Click here for application: 2023 Mo Beef Youth Academy Application
MY BEEF RECIPE BOOK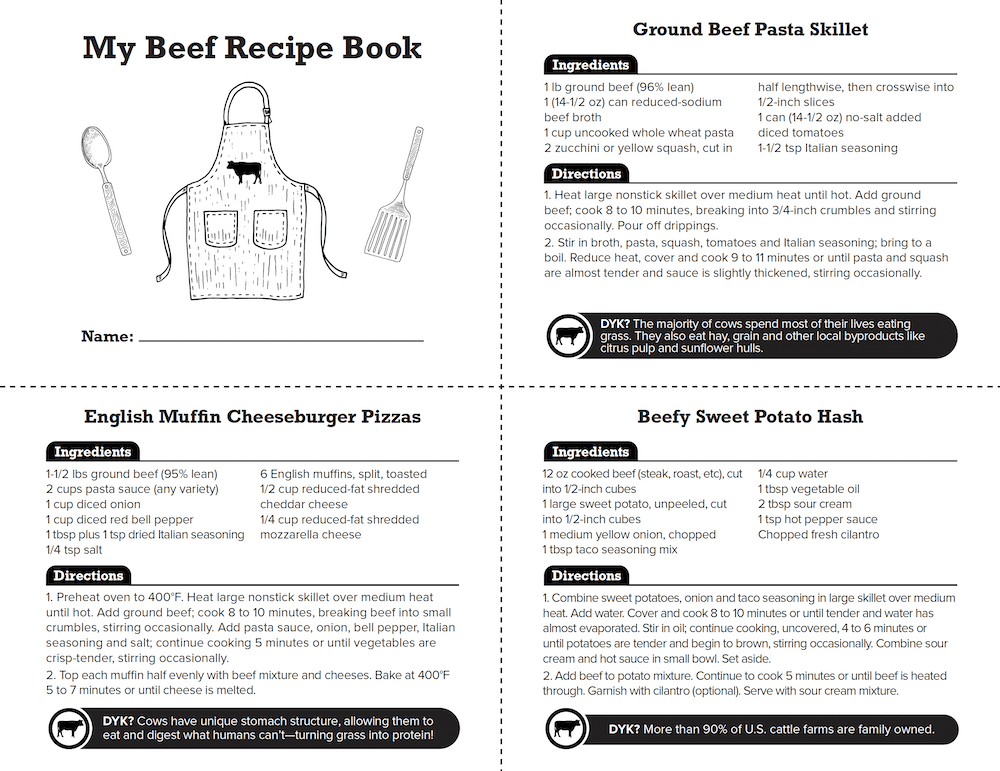 Celebrate going back to school with our mascot Benny the Bull! Benny arranged a fun activity page to get you excited for the upcoming school year. Download and print the Back to School Activity page to participate.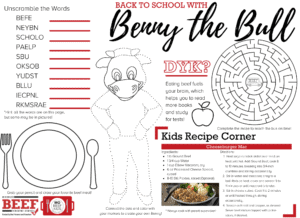 Mo Beef Kids hosted its second Beef for Strength Summer Challenge! Participants got moving while learning more about beef and its nutritional value. You can still access the resources for fun at home and check back next summer for the chance to win beefy prizes!
Though Nutrition Month has passed, we can still learn more about beef. We created two activity pages to learn more about beef and nutrition at home or in the classroom. Download and print the Beef Up Your Plate and Beef Taco Salad Cut and Collage activity pages to learn more.
February was HEART HEALTH month, and we celebrated with beef! Learn more about beef and its heart health benefits with our I Heart Beef activity pages.
Learn more about Beef's Big 10 nutrients through the Beef Builds Healthy Bodies activity page. Download and print the activity page to learn more and have fun while doing it!
The Mo Beef Kids team compiled a variety of at-home beef education resources for students of all ages. For even more resources, visit mobeef.org or beefitswhatsfordinner.com.
Message Us Here With Any Questions and to Learn How to Participate